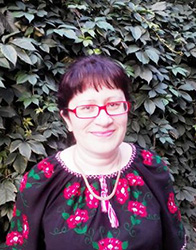 Dear colleagues and students!
  We are happy to invite you to the website of the Institute of  Philology! In our Institute study 1200 students, work 72 PhDs and 24 Doctors. Students may study European and Eastern languages: English, French, German, Spain, Italian, Polish, Japanese, China, Turkish. Our Institute implements international projects and actively supports academic mobility of students!
    Welcome to our friendly team!
    Sincerely,
   Olena Yeremenko
Director of the Institute of Philology