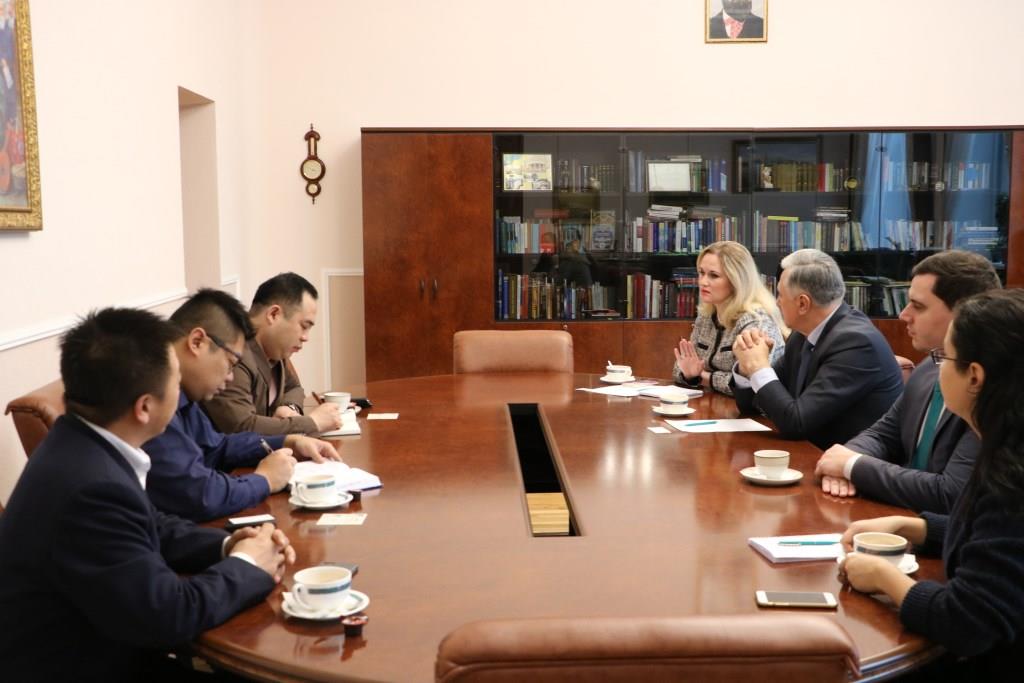 November 22, 2017
18/2, Bulvarno-Kudriavska Str.

Today, Rector of Borys Grinchenko Kyiv University Viktor Ogneviuk, Vice-Rector for Research Natalia Vinnikova, Head of the Department of Oriental Languages and Translation Ivan Semenist, Head of RDL for Internationalization of Higher Education Olha Vyhovska had a meeting with representatives of the Embassy of the People's Republic of China in Ukraine, First Secretary of the Embassy, Head of the Department of Education and Science Mr. Wang Datsziun, Director of Confucius Institute Mr. Sun Keven, Third Secretary of the Embassy Mr. Liu Tang.
At the meeting the prospects for future cooperation between the Chinese Embassy and Borys Grinchenko Kyiv University in the field of research and education were discussed, namely: academic mobility for students and lecturers, academic internships for postgraduate students and doctoral students, joint scientific conferences and the involvement of Chinese students into studying at our University.
We are grateful to the Embassy of the People's Republic of China for the provided opportunities and hope for fruitful collaboration.