Signing of the agreement on international cooperation with the University of Girona (Spain)

The Borys Grinchenko Kyiv University signed and agreement on cooperation with the University of Girona. The initiator of the signed agreement was the Advertising and Public Relations Department of our Institute.
The Spanish higher learning institution was founded in 1446 and is one oldest in the country. Today, the University of Girona has 9 faculties, which prepare specialists in different spheres of learning. Our partner actively engages in academic and international activity. We sincerely hope that we will together realize many interesting educational projects!
An agreement on interntional cooperation between the Borys Grinchenko Institute of Journalism with the Jan Dlugosz Academy (Czenstokow, Poland)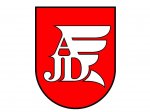 At the start of March 2017 an agreement was signed on international cooperation between the Grinchenko Institute of Journalism and the Jan Dlugosz Academy (the Czech Republic, Poland). The Jan Dlgousz Academny in Czenstokow is a modern state higher learning institution with a 60-year history. The Academy stystematically studies modern trends on the labor market and reformats the learning process in accordance with the requirements of the modern day taking into account the distinctive features of the development of countries of Western and Eastern Europe, which allows the learning institution to be one of the best academic didactic centers of modern-day Poland.
Within the framework of the agreement on international cooperation a program of academic mobility is planned for students and professors.