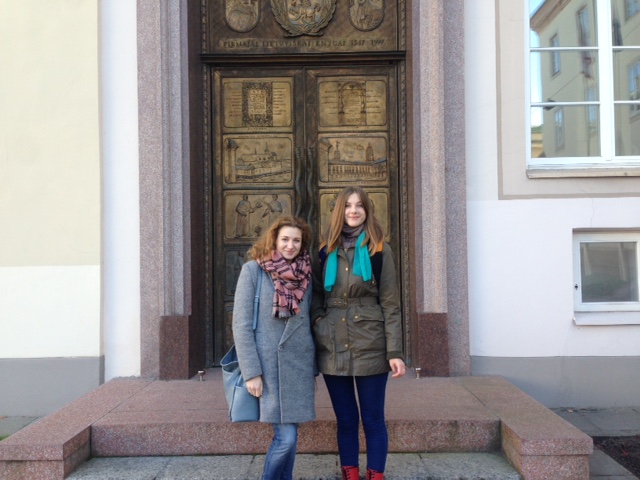 Autumn semester students of the Grinchenko University Olena Bartosh (specialty "Mathematics") and Polina Plisova (specialty "Country studies") spend at Vilnius University in the framework of academic exchange program.
The cooperation between our Universities will continue in future. In 2016 was resigned agreement between Borys Grinchenko Kyiv University and Vilnius University. Through this agreement, students got an opportunity to study again in Lithuania.
On the home page of Borys Grinchenko Kyiv University was posted information about new competition for studying during the second semester of 2016-2017 academic year at Vilnius University.
Program of academic mobility with foreign universities enable students to gain valuable knowledge, broaden horizons and gain invaluable experience of intercultural communication.
We invite all students to participate in academic exchanges!