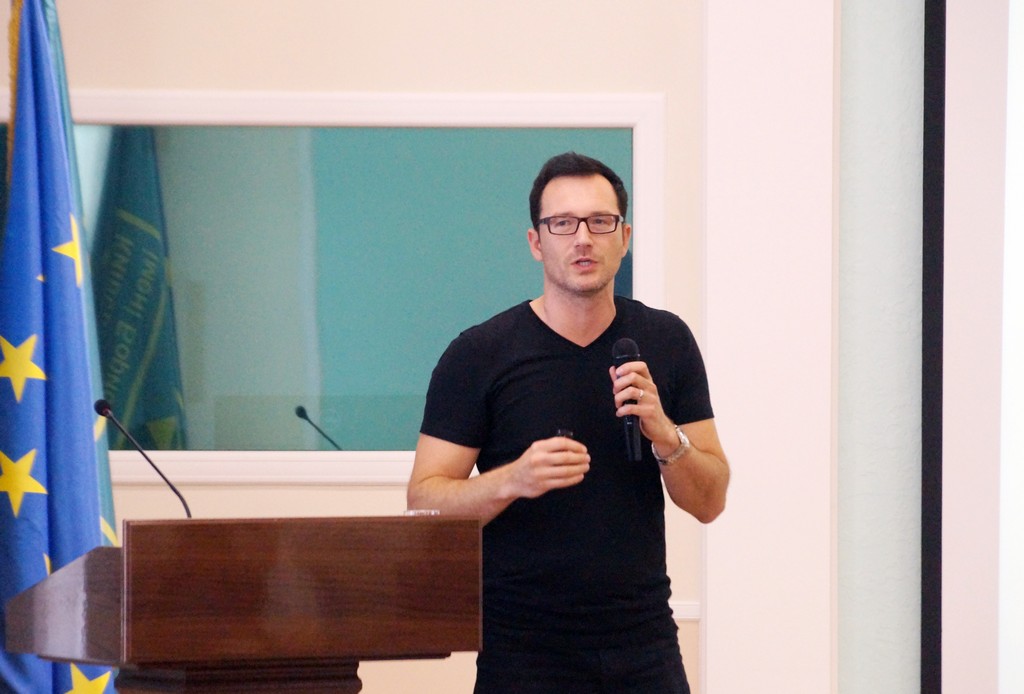 15 September 2017
Roman Sheremeta, Doctor of Philosophy in Economics, Professor of Weatherhead School of Management of Case Western Reserve University (USA) presented an open lecture "Factors of Economic Development" at Borys Grinchenko Kyiv University. In his presentation Mr. Sheremeta showed the role of value-based outlook and education for the economy.
During the meeting the presentation of the book 'Reformation. Success of Europe and a chance for Ukraine' (edt. by Roman Sheremeta and Olga Romanenko) took place. The book was written by the scientists of 5 countries of the world. The cause-effect relations between the Reformation and further economic and scientific development of European countries is analyzed in it.
During the discussion George Roller, Doctor of Jurisprudence, Professor, Director of the D. James Kennedy Center for Christian Statesmanship; Olga Romanenko, PhD in Economics, member of the Council of Young Scientists at the Ministry of Education and Science of Ukraine; Oleg Sheremeta, PhD in Medical Sciences shared their experience and ideas.