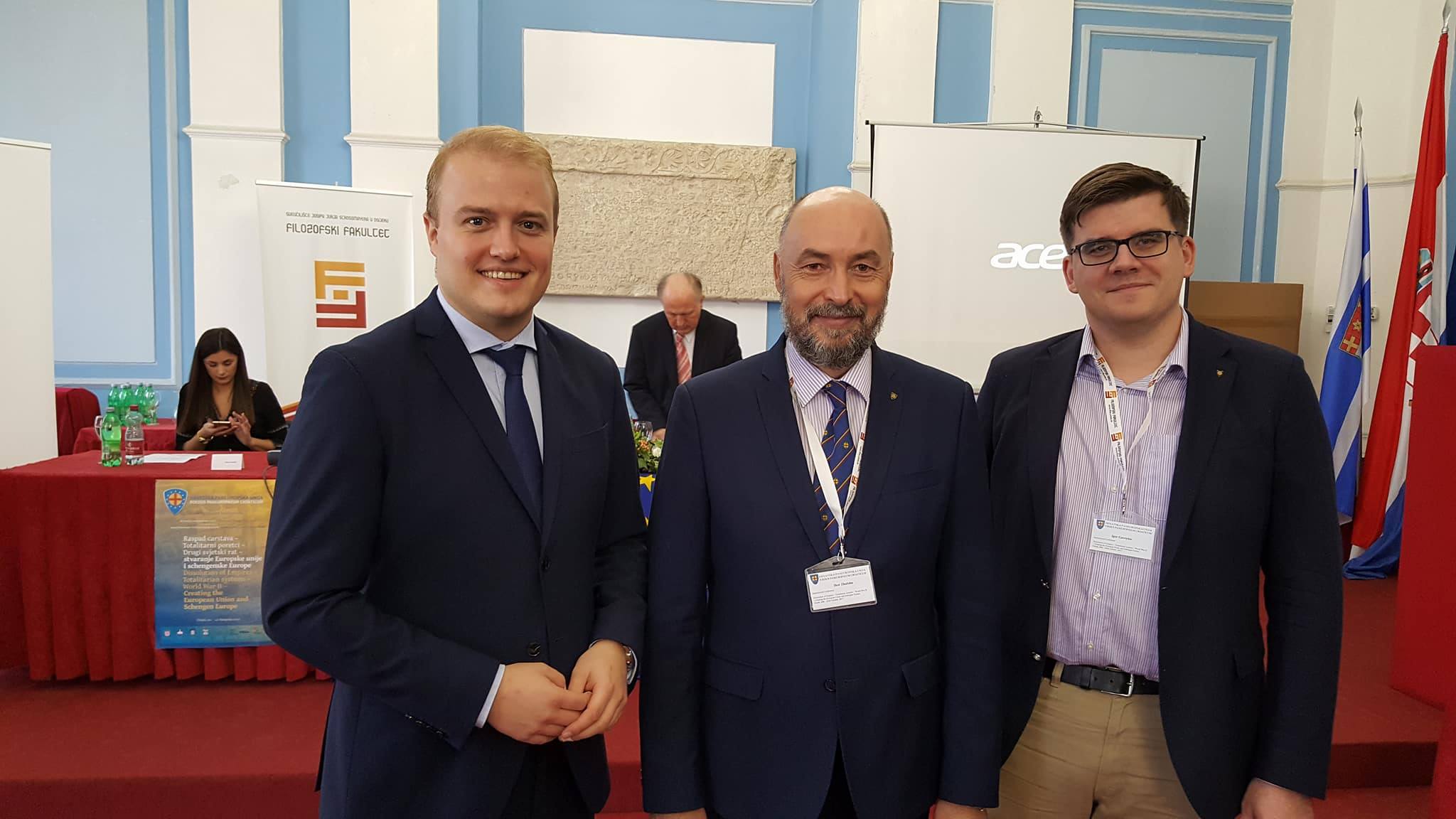 International scientific conference "The collapse of empires, totalitarian systems, the Second World War, the creation of the European Union and the Schengen Europe" took place in Osijek, Republic of Croatia, on October 20-22, 2017.

During a conference organized by the Croatian Pan-European Union, the following issues were discussed: the modern challenges of Europe; youth perception of history and future of Europe; the state and prospects of Southeastern Europe; Pan-European view on the EU and the difficulties it faces.
As well, the session of the General Assembly of the International Pan-European Union took place during the conference, during which Pan-European Union of Ukraine was adopted to the International Pan-European Movement. The General Assembly adopted a declaration on the need to continue strengthening the EU and its expansion, in particular, through Ukraine's accession to the Union.
The Ukrainian delegation included two representatives of the Boris Grinchenko Kyiv University, namely: Professor Igor Zhaloba, Head of the delegation, Head of the Department of International Relations and International Law at Faculty of Law and International Relations and Roman Pitetskyi, the Master course student at the Faculty of Law and International Relations. Professor Igor Zhaloba gave a speech on European vector of Ukrainian politics.
More photos here: https://www.facebook.com/MHPEU/posts/1431759856944440