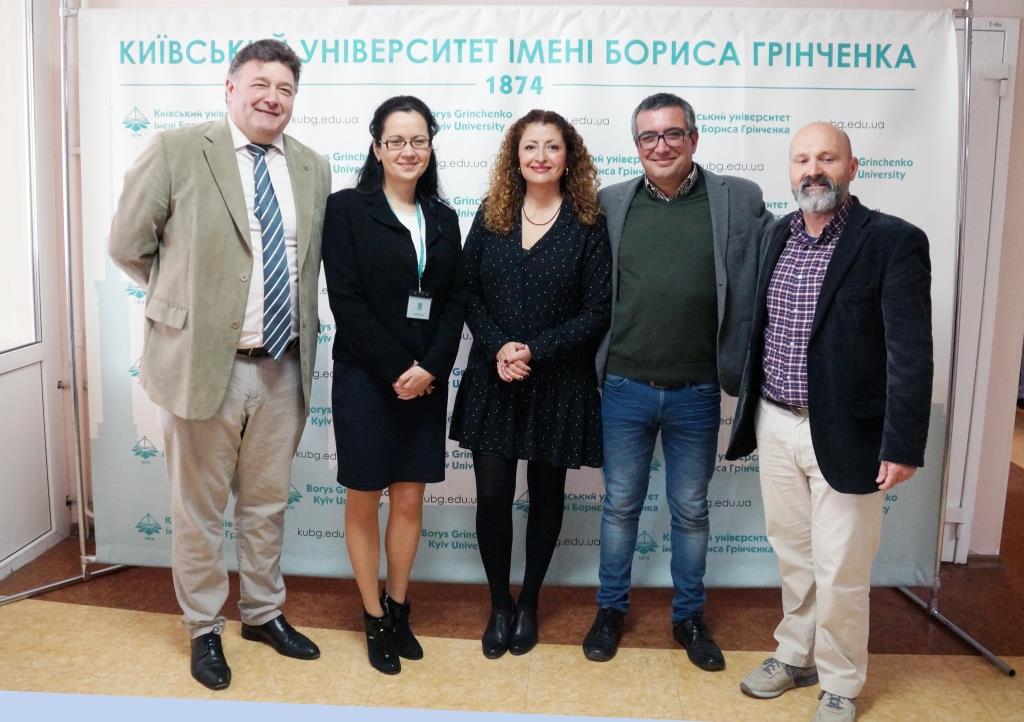 April 11, 2018
13-B, Tymoshenko St., Kyiv
On April 11, 2018, the Institute of Philology at Borys Grinchenko Kyiv University hosted a visit of professors from the University of Cadiz (Spain).
Dr. María del Carmen Fernández Molero and Dr. Arkaitz Errazkin Prieto, the coordinators of the Advanced Center for Modern Languages, the University of Cadiz, gave an exciting lecture on the culture, history and linguistic traditions of the city of Cádiz to the students of Spanish.
The emotional story of a city with a thousand-year history and distinctive traditions, interesting linguistic tasks on the knowledge of the Spanish language and understanding of its dialects made a great impression on the Grinchenko students and, hopefully, become the impetus for a deeper immersion in the culture and language of Spain.
Following the lecture at the Department of Romance Languages and Typology, Mr. Andres Santana, the director of the Center for Slavic-Spanish Culture at the University of Cadiz, met the representatives of the Institute of Philology, to discuss the prospective cooperation between our universities.