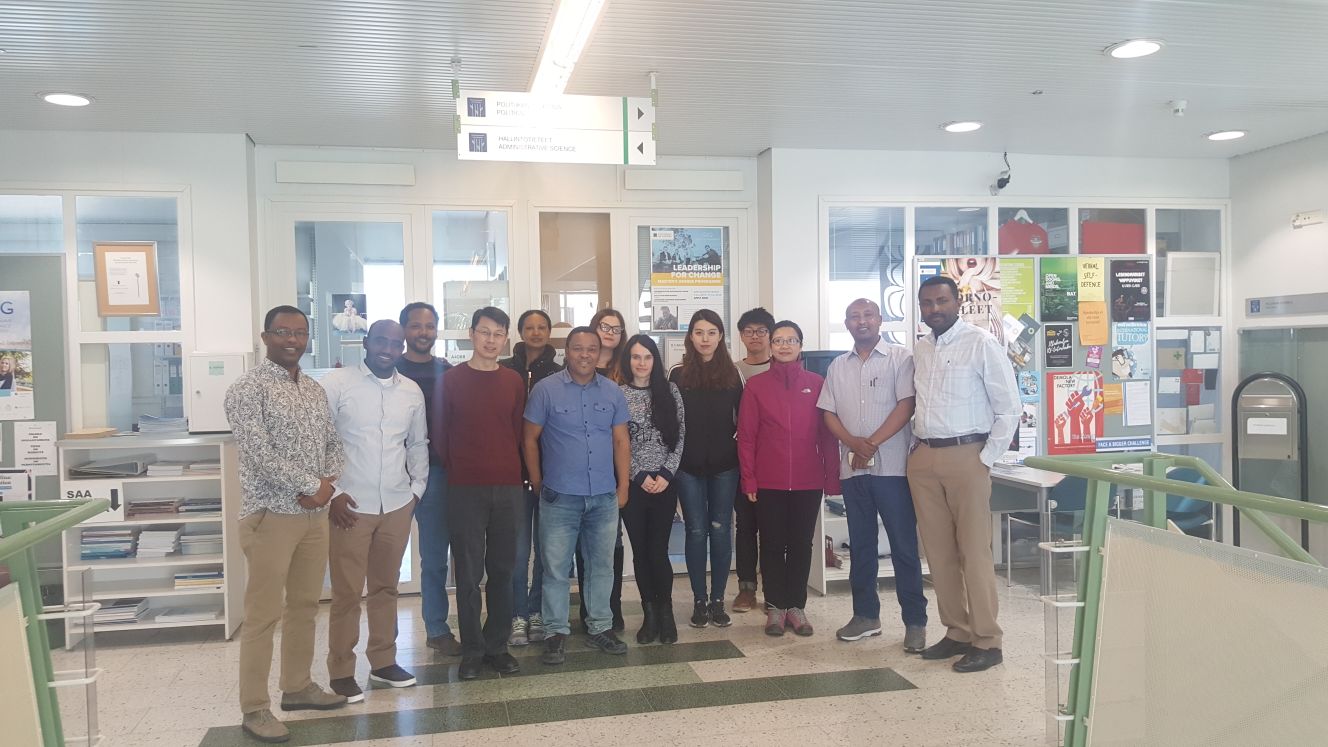 spring semester, 2018
Tampere, Republic of Finland
Borys Grinchenko Kyiv University is working under the program of the European Union Erasmus + and has provided postgraduate students with an opportunity to hold a spring semester at the University of Tampere (Republic of Finland). Dana Sopova and Yulia Hryshchuk, participants of the academic exchange program are sharing the impressions about their studying experience at the Faculty of Management:
«We have gained an extremely valuable experience while studying at the University of Tampere. We selected three training courses: «Research Methods», «Concepts and Theories of Higher Education Research and Innovation Studies», «Theories of Organization and Change in Higher Educational Institutions and Research Institutions». In addition, we had an amazing opportunity to visit open lectures of invited professors from foreigh universities: Dr. Sedat Gumus from Necmettin Erbakan University (Konya, Republic of Turkey) gave a lecture about higher education management in Turkey, including the structure and functions of the Council of Higher Education; Dr. Carol Ann Dixon from University of Birmingham (Birmingham, United Kingdom) gave a lecture «Racism and Anti-racism in the Western Museum: perspectives from the threshold to the boardroom»; lecture of Dr. Zsuzsa Millei «Towards Decolonizing Childhood and Knowledge Production in and about Post/Socialist Societies» was very interesting and informative.
We were lucky to visit the PhD thesis defence, as the procedure in Finland differs significantly from the same procedure in Ukraine. The meeting consisted of an introductory speech delivered by the researcher (15 minutes), the speech of the opponent, as the main part was a discussion between the researcher and the opponent, which lasted several hours. The structure of the thesis can be found at http://tampub.uta.fi/bitstream/handle/10024/103088/978-952-03-0683-0.pdf?sequence=1&isAllowed=y
Also we have attended University of Helsinki and the Tampere University of Technology where we were participants of the the event for young researchers about the exchange of international experiences. In addition, we acquired the experience of organizing research while attending doctoral seminars within the framework of the project «Building Institutional Capacity in Leadership and Management of Ethiopian Universities», as well as activities organized by the Association of Chinese Students and Scientists in Tampere.
We are very grateful for the amazing opportunity to get new knowledge, get acquainted with interesting people and better know other cultures.»