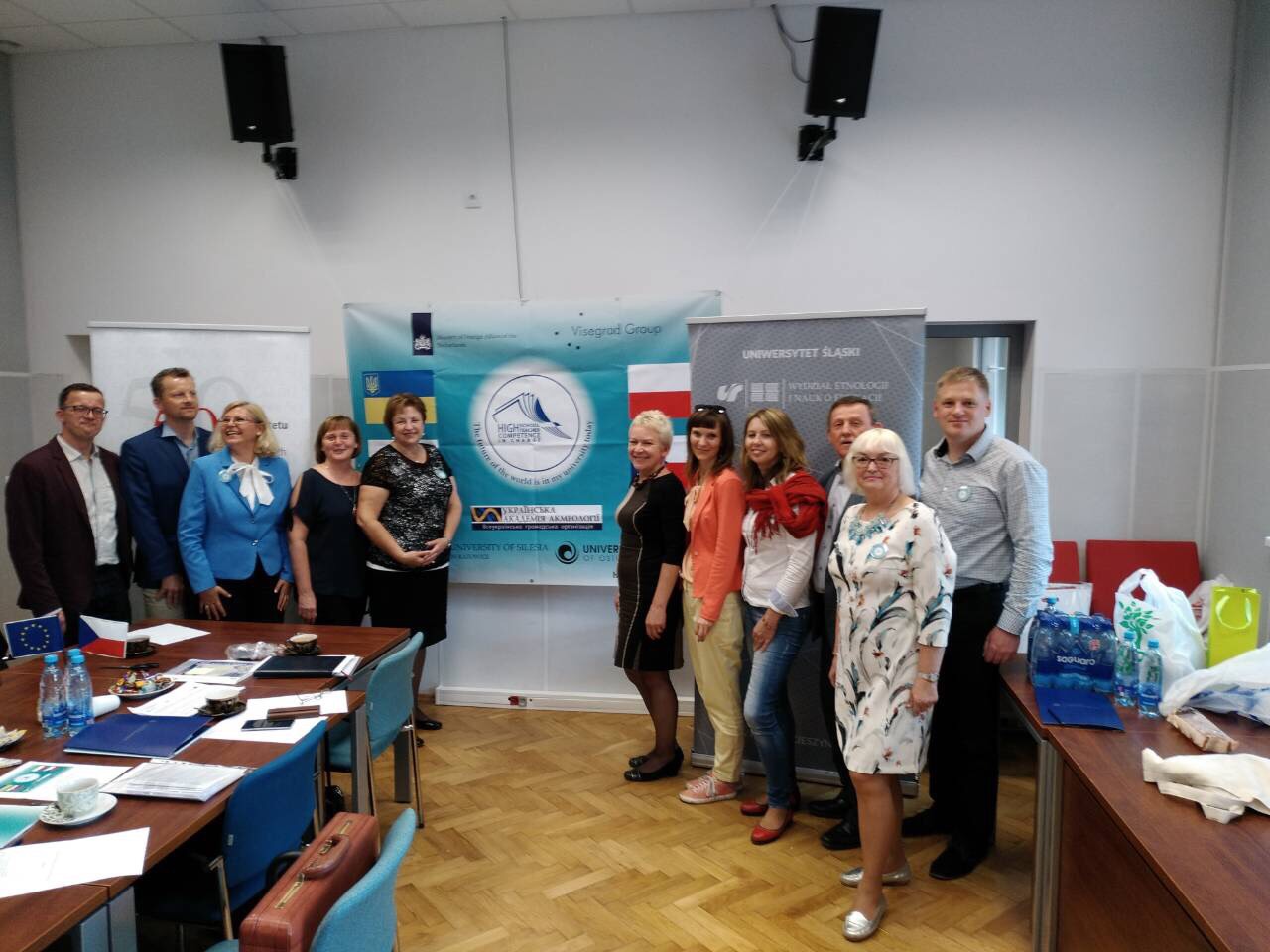 May 16-17, 2018
13 B, Marshal Timoshenko Str.
Silesian University in Katowice (Cheshin, Poland) held a workshop within the framework of the project №21720008 "Competences of high school teachers in the age of change", on May 16-17, 2018 with the financial support of the International Visegrad Fund and the Ministry of Foreign Affairs of the Netherlands.
Borys Grinchenko Kyiv University University was represented by professor L. Khoruzha, DSc, the head of the project, head of Theory and History of Pedagogy Department at the Pedagogical Institute, O. Melnichenko, PhD, Associate Professor of the Department of Theory and History of Pedagogy, V. Proshkin, DSc, Professor of IT and Mathematical Sciences Department of IT and Management Faculty.
Our visiting professors presented the results of their research and participated in the discussion on diagnostics of high school lecturers competences in partner countries, as well as on the methodology of comparative analysis. While exchanging the ideas, they coordinated the plan for the further study, as well as measures to promote the results of the project.