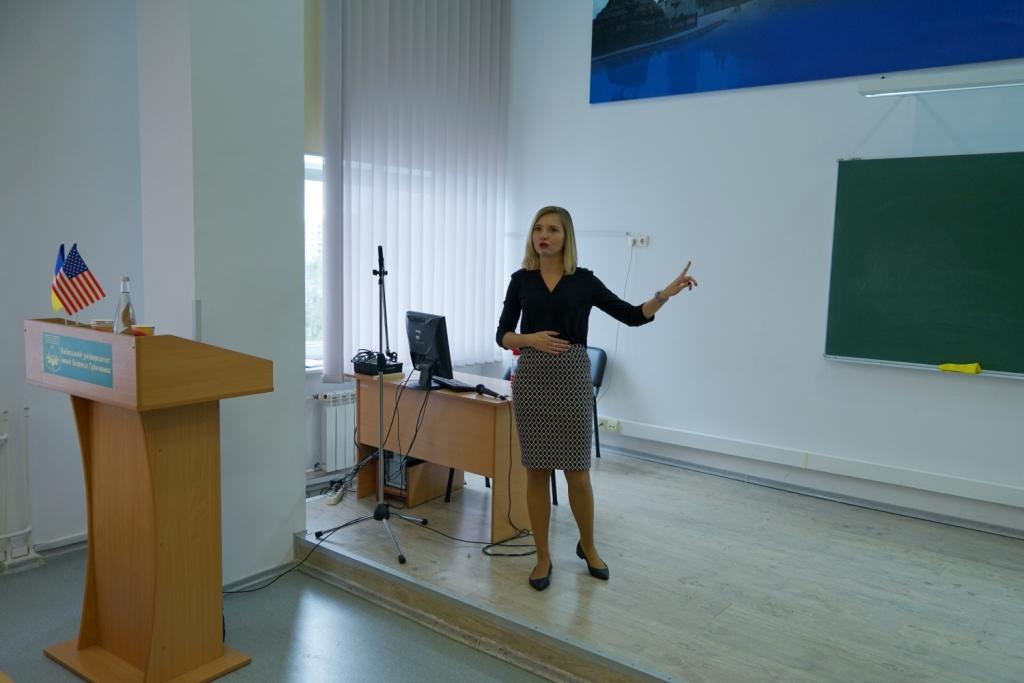 October 02, 2018
Borys Grinchenko Kyiv University
On October 02, at Borys Grinchenko Kyiv University, a presentation on "International Research Posibilities and Internships in the USA" was held by Senior Advisor at Kyiv EducationUSA Advising Center, administered by American Councils for International Education, the graduate of William Fulbright Exchange Program, Liz Shchepetylnykova.
During the presentation, the academic researchers from Grinchenko University learned about the possibilities of conducting research and having internships in US higher education institutions. The participants got to know how to participate in American government exchange programs and develop international partnerships, learned about the trends of personal and organizational potential development through international cooperation.