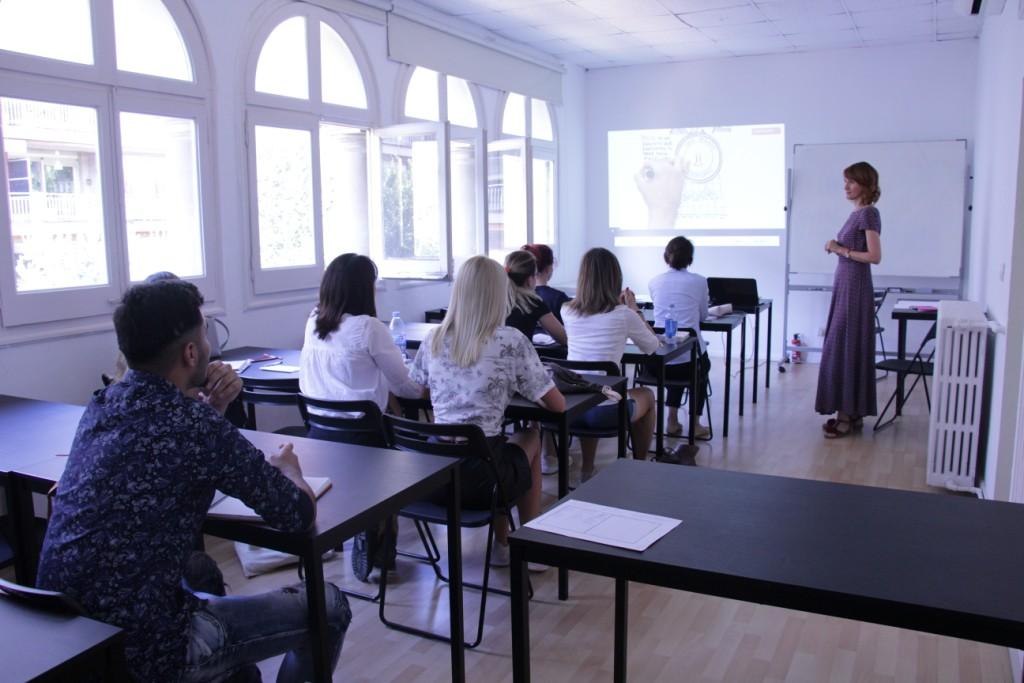 August-October 2018
Graduate School of Management in Barcelona

Within the framework of the program of academic mobility an Associate Professor of the Department of International Relations and International Law of the Faculty of Law and International Relations, Ph.D. in Economics, Tymchenko Liliana Oleksiivna has been having a research internship at Graduate School of Management in Barcelona since August 27, 2018.

For the period of staying L. Tymchenko has got acquainted with the potential, programs, educational, scientific and teaching strategy of the School. In particular, the School employs prominent Dutch, Spanish, Italian, Canadian researchers, experts from the leading Spanish banks Santander, BBVA, leaders of governmental and non-governmental international organizations such as UNESCO.
Graduate School of Management in Barcelona provides a range of educational programs made up for senior university students, lecturers and professionals. The school is a founder of the International Association of Universities GSM Barcelona (108 universities from 40 countries). Our University is among the members of this organization.
In the focus of GSM Barcelona educational programs is management of higher education, international business administration, development of the banking sector, enhancement of structures of the hotel industry. Since 2018 - 2019 academic year, GSM Barcelona provides new academic programs in the field of cyber security and management.
Undoubtedly, the programs of scientific academic mobility are aimed at implementing the principles of Bologna Declaration on the unification of the requirements to the quality of education; they promote strengthening and development of inter-university relations.