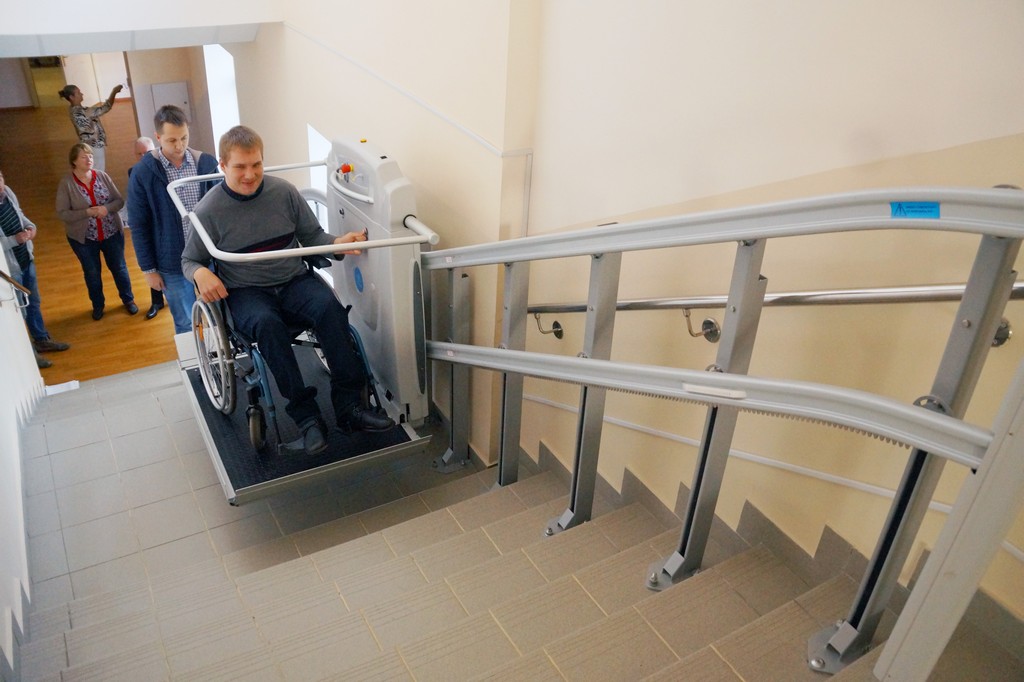 Borys Grinchenko Kyiv University
Borys Grinchenko Kyiv University has arranged installation of one of the most convenient lifting platforms for people with disabilities - a stair lift. Such platforms help people with disabilities and elderly people to overcome the stairs comfortably and, what is the most important, absolutely independently.
It is worth mentioning that it is not the first step in creating an integrated educational environment. Owing to the fact that Building № 1 of the University is equipped with ramps and comfortable lifts, more than 100 students with disabilities are studying there. Moreover, in the framework of the implementation of a non-barrier environment for people with disabilities, the installation works of an appropriate lift have been started in Building No. 2 (18/2, I. Shamo boulevard). Creation of a barrier-free learning environment is being realized at means of the budget of the city of Kyiv.
In addition, it is planned to re-equip separate toilet rooms and to purchase crawler stair lifts for people with disabilities in this building of the University.
Along with this, in Building No. 2 it is planned to create a Resource Center for social and psychological support for students with disabilities. The funds for implementation of this project were raised last spring during the exhibition of students' arts and crafts works during the Charity Ball.