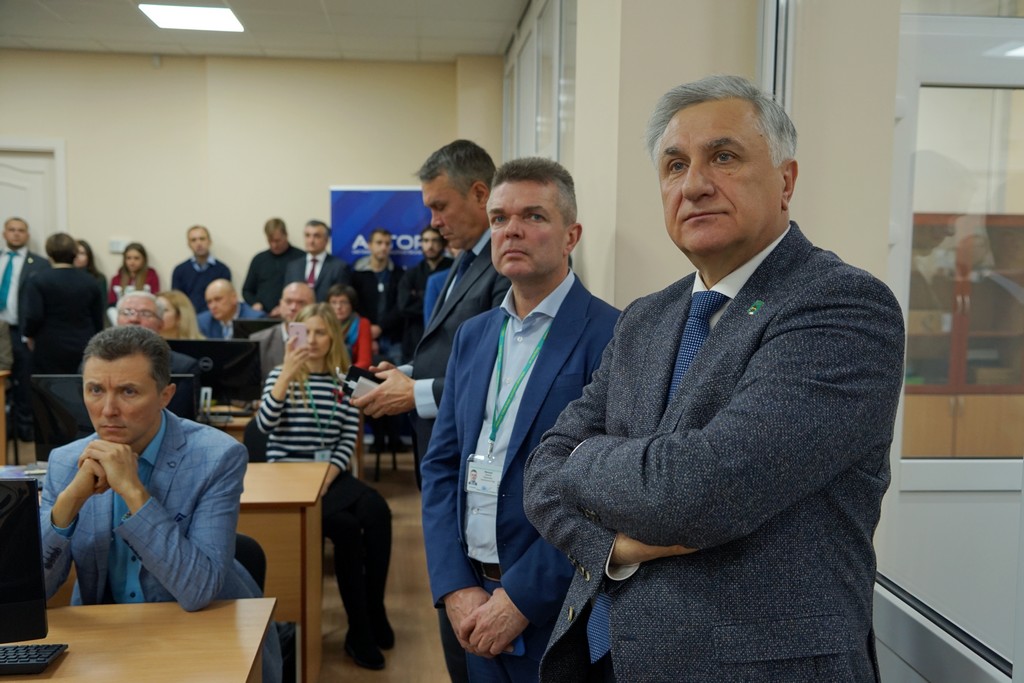 15 November, 2018
13-B, M. Tymoshenka str., Kyiv
On November 15, 2018 the official opening of the Research Center for Technologies of Information Assets Protection (cyber training area) for training bachelors and masters in specialties 122 "Computer Sciences" and 125 "Cyber Security" was held. The opening of the Center attracted significant attention of state authorities, businesses and the public. The event was attended by First Deputy Head of the State Service for Special Communications and Information Protection of Ukraine, Major General Aleksandr Chauzov, Vice-President of the Chamber of Commerce and Industry of Ukraine Volodymyr Koliadenko, State Expert on Information Security of the National Security and Defence Council of Ukraine Nadiia Lytvynchuk.
The Center of Competencies was created with the support of the Kyiv City State Administration and the partners: Author, AI IT, Cisco, Hewlett Packard, D-LINK, ESET, IBM, Microsoft.
The cyber training area is a virtual environment in which computer networks and cyber attacks are modeled. The functioning of the cyber training area is provided by 3 servers and a library of utilities. During the opening of the Center, examples of the use of modern training equipment were demonstrated.
"The Center will provide necessary conditions at our University to train experienced professionals and ensure high level of technical knowledge. It will provide teachers with access to modern information technologies at the international standards level and will allow our students to gain valuable practical experience", emphasized Volodymyr Buriachok, Head of Information and Cybernetic Security Department.
After the official opening, the round table "Cyber Security: Educational Aspect" was held where important issues were discussed: training of specialists in cyber security at higher education institutions of Ukraine and its harmonization with international standards; cooperation between employers and institutions of higher education of Ukraine on the training of specialists in specialty 125 "Cyber Security"; scientific, technical and practical aspects of the creation and use of hardware and software security. Each participant had an opportunity to express their opinion and suggestions on these topics.