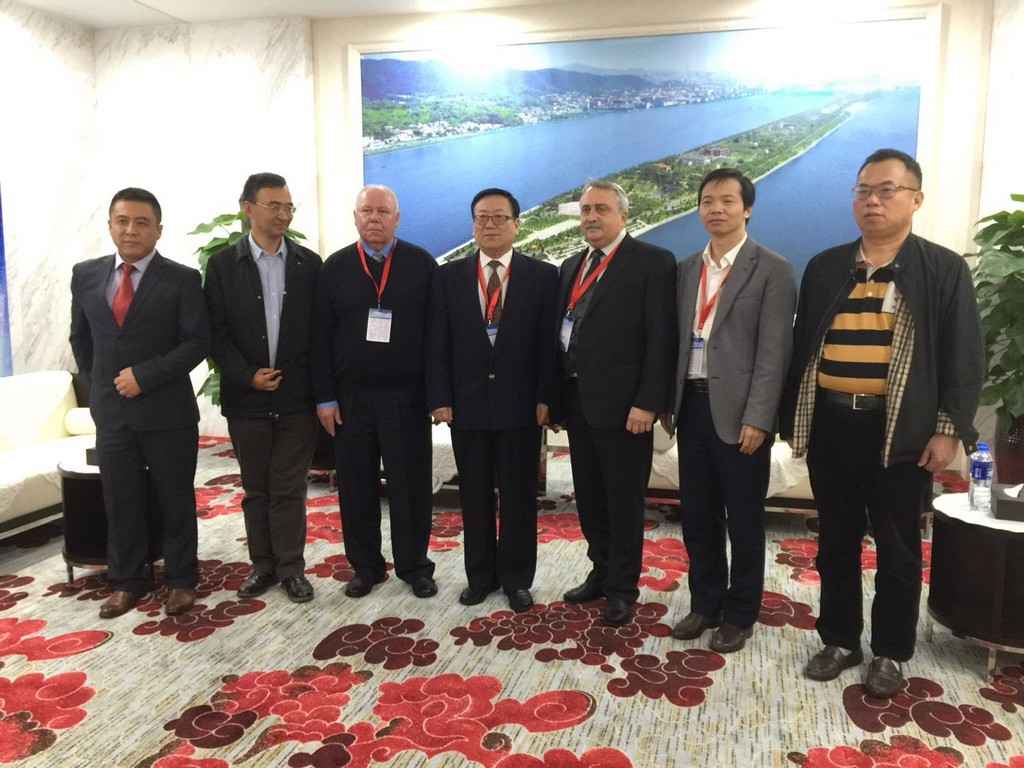 November, 26 to December, 3, 2018
China
From November, 26 to December, 3, 2018, the Head of the Department of Information and Cybersecurity of the Faculty of Information Technologies and Management of Borys Grinchenko Kyiv University Doctor of Technical Sciences, Professor Volodymyr Buryachok, and the professor of the same Department, Doctor of Technical Sciences, assistant professor Victor Semko, visited China by official invitation.

On November, 27, 2009, the professors of the University participated in the opening ceremony and delivered presentations at the International Conference "Cyber Security & Intelligent Manufacturing Conference 2018" organized by the People's Government of Hunan Province, the Chinese Academy of Engineering, the Chinese Association of Science and Technology, the National University of Science and Technology Defense, China Electronics Corporation Co., Ltd. and other leading companies and corporations of the People's Republic of China.
The reports of the scientists of the Grinchenko University were devoted to the actual problems of integration in intellectual production; application of innovative technologies of large data in the industrial industry; creation of systems of cybernetic defense and training of specialists capable to provide it. They also talked about the training of such specialists at Grinchenko University.
Within the framework of the visit V. Buryachok and V. Semko visited the exhibition, where the main scientific and technical products of over 600 leading companies and corporations of the People's Republic of China were presented. Among them: innovative solutions on cybersecurity, industrial Internet and industrial cloud platforms, experimental demonstration projects for intellectual production, intelligent measuring and control equipment, solutions on the creation and deployment of 5G networks, etc. During the conference and upon its completion, our colleagues held a series of meetings with representatives of the People's Government of Hunan Province, as well as representatives of Chinese industrial companies and corporations in the cities of Changsha, Jiang Yin, Shanghai and Beijing.
As a result of the trip, the possible ways of cooperation for joint research and implementation of international projects between Grinchenko University and other Chinese HEI's and companies were discussed.