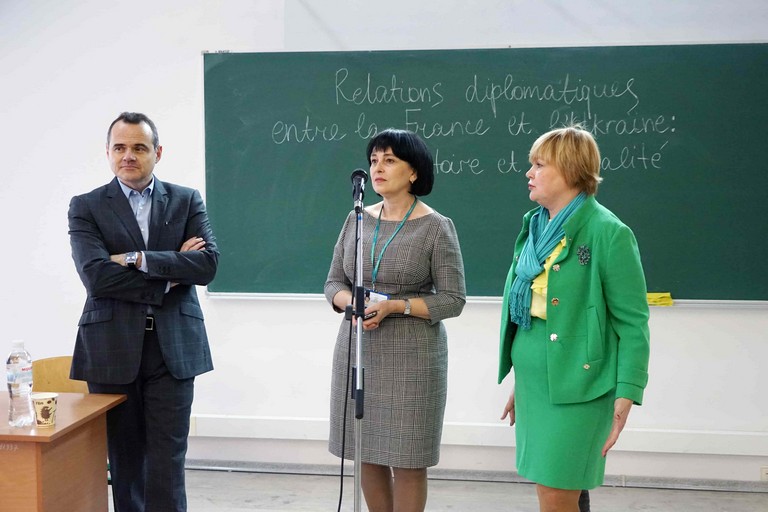 5 March, 2019

On March 5, 2019 the First Councilor to the Embassy of France in Ukraine Christoph le Rigoler delivered a lecture at the Institute of Philology of Borys Grinchenko Kyiv University.
The participants of the event were addressed with a welcoming speech by the Director of the Institute of Philology Iryna Rusnak.
The students of the Institute of Philology and Faculty of Law and International Relations had an opportunity to discuss strategic issues of cooperation between France and Ukraine with the representative of the French Embassy. Amusing stories and jokes presented by the lecturer created good mood and informal atmosphere. Among other things Mr. Le Rigoler impressed the audience with the Ukrainian language proficiency level.