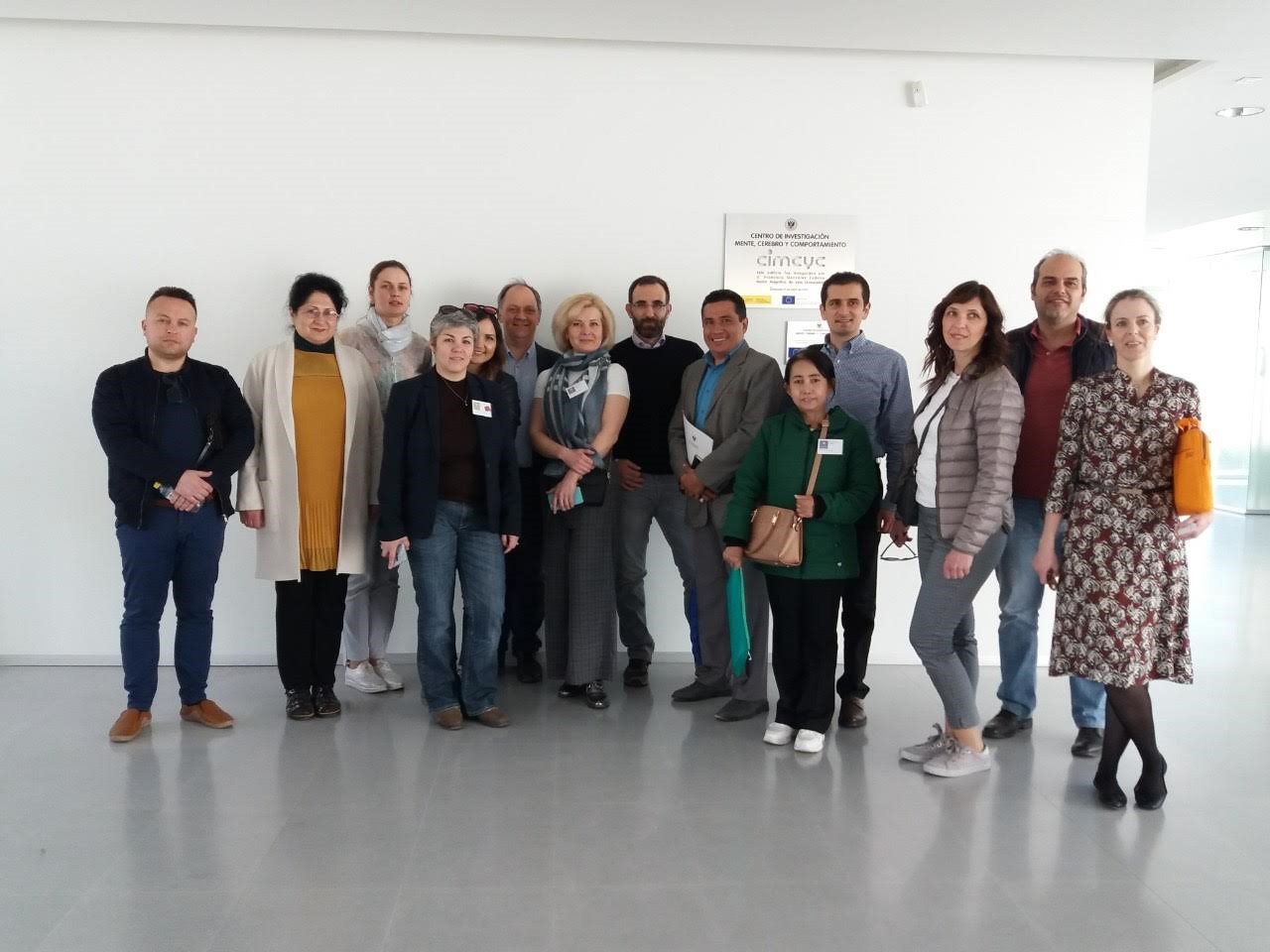 From March 25 to 29, 2019, Senior Research Fellow of SRL of Internationalization of Higher Education Kostiuk Tetiana implemented the Academic Mobility Program at the University of Granada (Spain) as part of the Erasmus+ Program.
The event brought together 68 researchers and staff from various structural units of universities from all around the world. The program of events included a multitude of informative trainings on "Cooperation through international research projects", "Promoting international research and knowledge transfer", "Adding value to knowledge", "Management of research infrastructure", "Training of early stage research", "Digital humanities", "Exploring funding opportunities", "Internationalization policy" etc. The organizers daily conducted guided tours around campuses and university faculties getting to know their traditions and leading specialists. This has greatly facilitated the establishment of personal contacts with both the staff of the University of Granada and within the international group of participants.
In addition, with the aim of drawing expertise, establishing contacts and promoting Grinchenko University, Kostyuk Tetiana initiated a series of workshops with strategic development leaders at the University of Granada, namely: with Dorothy Kelly, Vice-rector for internationalization, Artur Schmitt, Director for International Strategy, Networks and Projects, María José Martín Bautista, Director for Promotion of International Research Projects, Maximiliano Ritacco Real, Professor of the Faculty of Pedagogy and Theory and History of Education. In the result of the negotiations there have been reached agreements on further cooperation within the Erasmus+ programs, the facilitation of cooperation between structural units and research hubs and the intensification of participation in national and international grants programs.