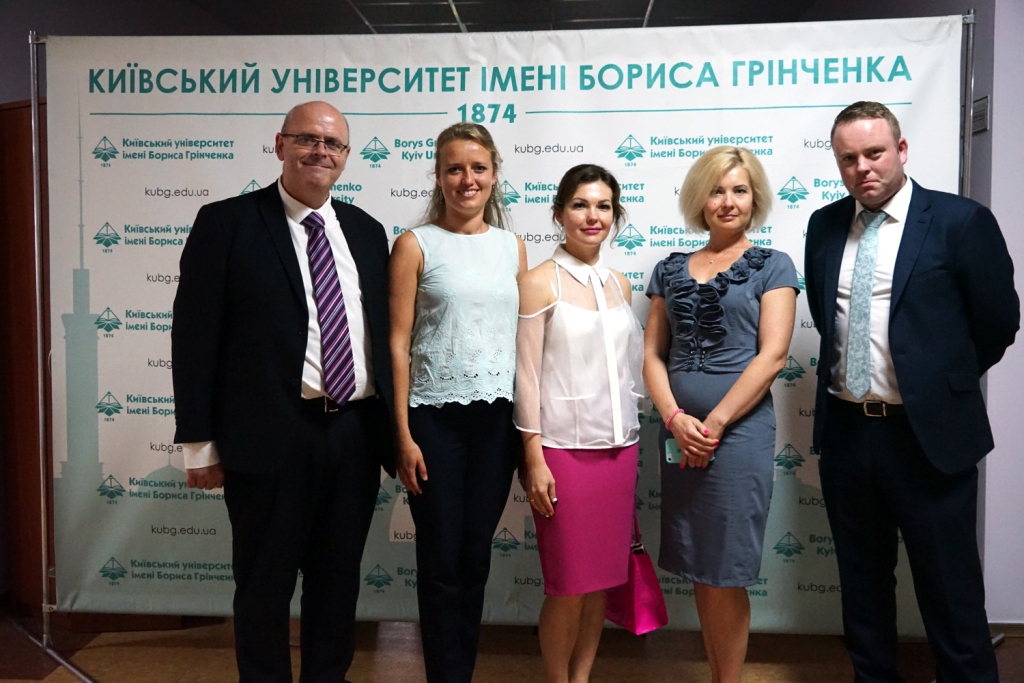 July 15, 2019
Borys Grinchenko Kyiv University
On July 15, 2019, representatives of Limerick Institute of Technology (Ireland) Padraig Kirby, Director of LIT Library and Brian Paul O'Donnell, Systems Librarian visited Grinchenko University as a part of the Erasmus + programme.
The meeting was held at Grinchenko University Library and the Faculty of Information Technologies and Management. Grinchenko University was represented by Tetiana Kostiuk, Associate Professor, Senior Research Fellow of Scientific-Research Laboratory of Internationalization of Higher Education, PhD in Political Science, Olena Shtepa, Associate Professor, Deputy Dean for Research and International Cooperation, Faculty of Information Technologies and Management, Associate Professor of Management Department, PhD in Economics and Tetiana Opryshko, Director of the Library, PhD in Social Communications.
During the meeting a brief presentation, revealing the activities of Grinchenko University Library was made, a number of questions on the ways of further cooperation were discussed, in particular, participation in joint scientific projects (academic mobility within the Erasmus + programme, an online training course for library staff from different cities of Ukraine and many other issues).
A separate meeting was held with Alla Mykhatska, Dean of the Faculty of Information Technologies and Management, PhD in Pedagogy and representatives of the Department of Information and Cyber Security.
In the future, it is planned to sign an agreement on cooperation between the Universities and actively implement it.