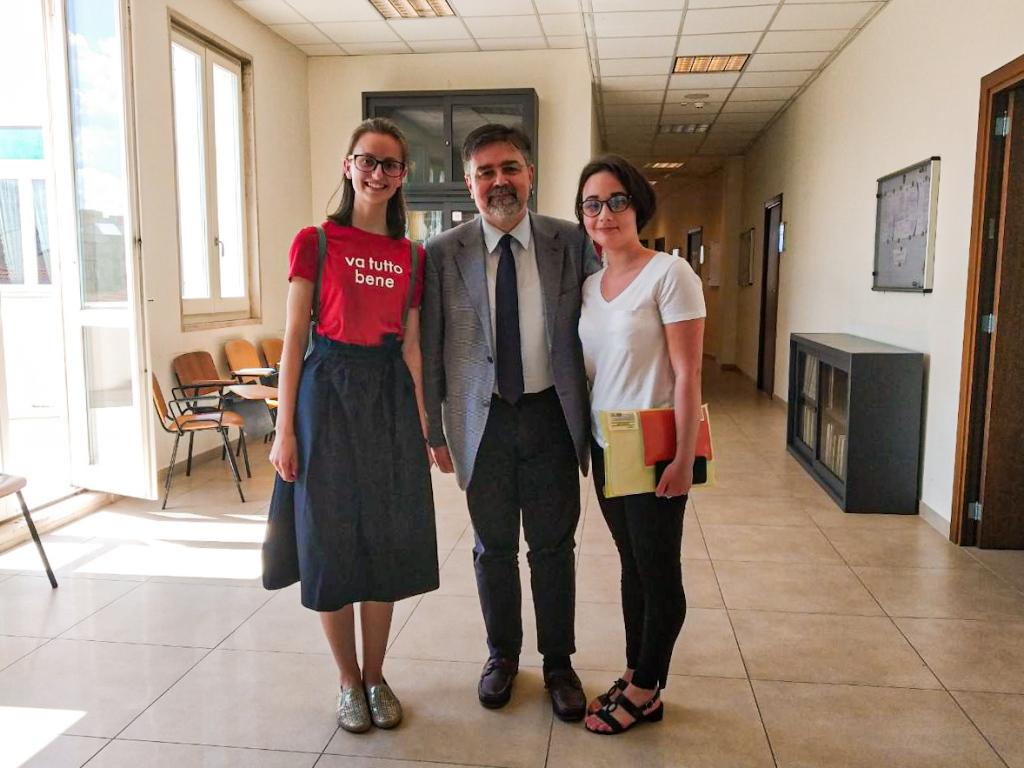 February-July 2019
Foggia University (Italy)
With the support of Erasmus + KA107 program, our students have the opportunity to study at the partner universities of the program during the semester, receiving a scholarship there. Two students of the Institute of Philology at Borys Grinchenko Kyiv University, in specialty "Philology (Italian Language and Literature)" Khrystyna Makar and Yevgeniia Buriak share the impressions of their own experience in regard to participating in the Erasmus + program:
"And every finish is, in fact, a start," these Lina Kostenko's words lead me through the life. My stay in Italy under Erasmus +program is over. This is really a cool program. You just have to take a chance. I can safely say that these were the most amazing six months in my life.
My group mate Christina and me, submitted the documents just to try, we couldn't even assume that we would study in Italy. However, in a short period of time we got visas and in a few weeks were flying from Kyiv to Rome. I have to confess, for a long time I couldn't believe it, as I had never been abroad before.
In Italy I experienced a completely different system of training at higher education institutions, had an opportunity to study interesting subjects with teachers who really love their work. Now I can say that I know a lot about the culture of Italy. Only having lived there for some time you can understand the mentality of the Italians. It is actually a lifetime experience. These are the benefits that I will use in my further education and career. To some extent, my view of life has changed. So I can say without a doubt that this trip has changed me and my life.
I would like to express deep gratitude to Borys Grinchenko Kyiv University for the provided opportunity".
Yevgeniia Buriak
"It is an experience that broadens the horizons of mind and vision of the world. It's an experience that helps you evolve and understand how everything works in life. It is an experience that helps you to determine your future. It is an experience that shows the level of education quality we should really strive for and the things to be changed. It is an experience that definitely changes you and makes you more determined and confident. It is an experience that makes you smarter and more sophisticated. This is an incredibly cool opportunity for which I want to thank sincerely my Grinchenko University".
Khrystyna Makar
Provided by SRL of Internationalization of Higher Education