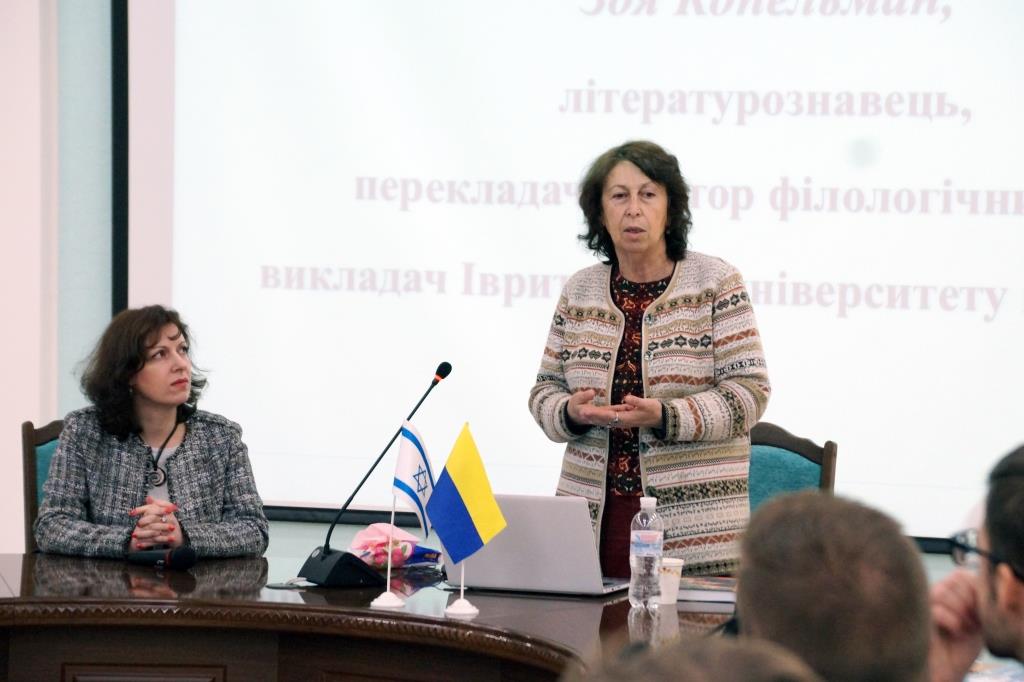 November 30, 2017
13 B, Marshal Timoshenko Str.
On November 30, Israeli literary scholar, translator, lecturer at the Hebrew University in Jerusalem and Doctor of Philological Sciences Zoya Kopelman delivered an open lecture on "Galicia and Israel in the writing of the Nobel Prize winner for Literature Shai Agnon" at the Institute of Philology.

Demonstrating one after another the profound implications in Shmuel Yosef Agnon's works, the researcher made it possible for students and teachers of the Institute of Philology to touch upon the essence of the Jewish worldview, Jewish traditions and deep sacralization of their lives.
The lecture seemed to be of a particular interest for future translators, for whom the work of Shai Agnon might become not easy but interesting test, due to its identity and the lack of quality translations in the Ukrainian language. Attending lectures, literary scholars directed their attention to the specifics of the implementation of national and civic identity in the works of Jewish writers, as well as the proximity of the scientific interests of the Israeli guest and researchers of the literary departments of the Institute of Philology. So, we hope that the open lecture by Ms. Zoya Kopelman is just the beginning of a long and fruitful cooperation.