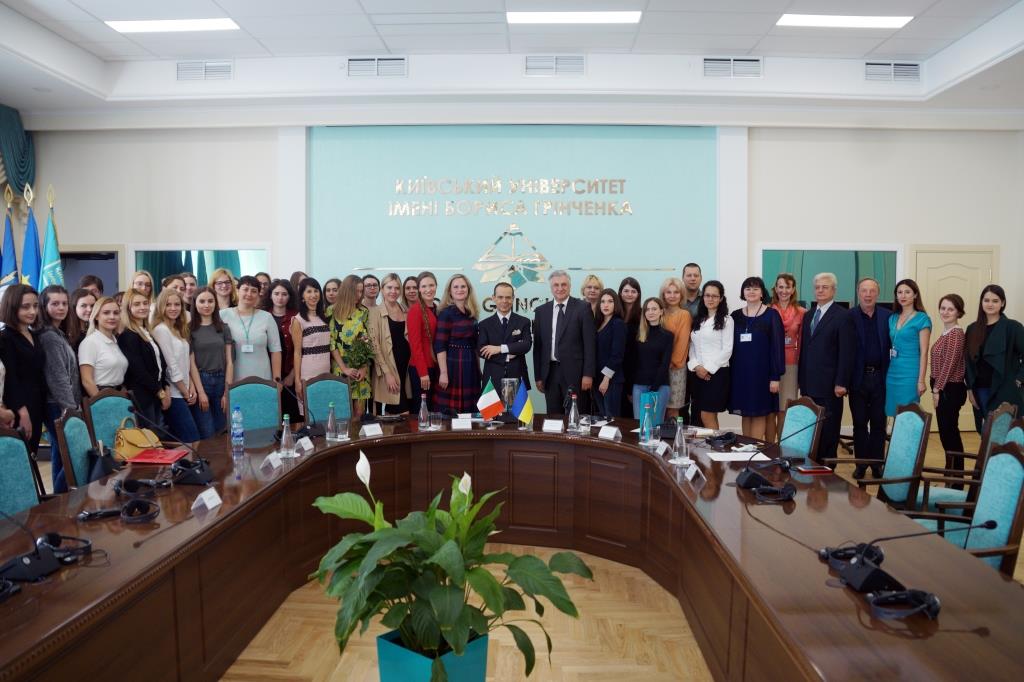 May 22, 2018
13 B, Marshal Timoshenko Str.
On May 22, 2018, Ambassador Extraordinary and Plenipotentiary of Italy to Ukraine, Davide La Cecilia, visited Borys Grinchenko Kyiv University with a guest lecture on the occasion of Europe Day celebrations in Ukraine.
Mr. Ambassador delivered a lecture "The Future of Europe". In his speech Davide La Cecilia pointed out that the integration development of European Union is a multi-stage process of interaction between democratic countries of Europe and their governments in finding mutually acceptable compromises, he also commented on the political and economic problems of today's Europe and shared his vision of their solution.
In his speech, the honourable guest emphasized that one of the main components of overcoming the crisis in Europe is the need to find and maintain consensus among EU member states.