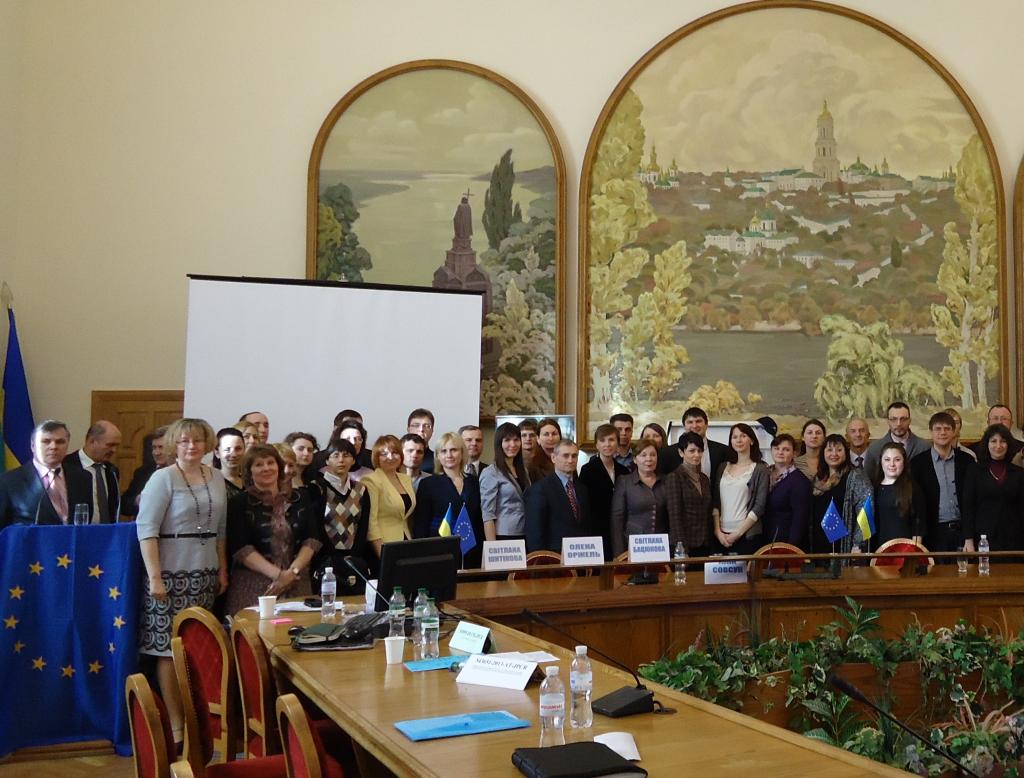 March 12, 2014
Kyiv National Economic University named after Vadym Hetman
On March 12, 2014 representatives from Borys Grinchenko Kyiv University participated in the workshop for Coordinators from Ukrainian institutions, whose projects were supported by Tempus IV Program - 6th call in 2013.
Our University is among the Ukrainian institutions that were involved into Consortiums in two projects. One of them is Development of Embedded System Courses with implementation of Innovative Virtual approaches for integration of Research, Education and Production in UA, GE, AM (DesIRE).
The meeting was held under the patronage of National Tempus Office in Ukraine, EU and Ministry of Education and Science of Ukraine.
Tempus is the European Union's program which supports the modernization of higher education in the Partner Countries of Eastern Europe, Central Asia, the Western Balkans and the Mediterranean region, mainly through university cooperation projects.