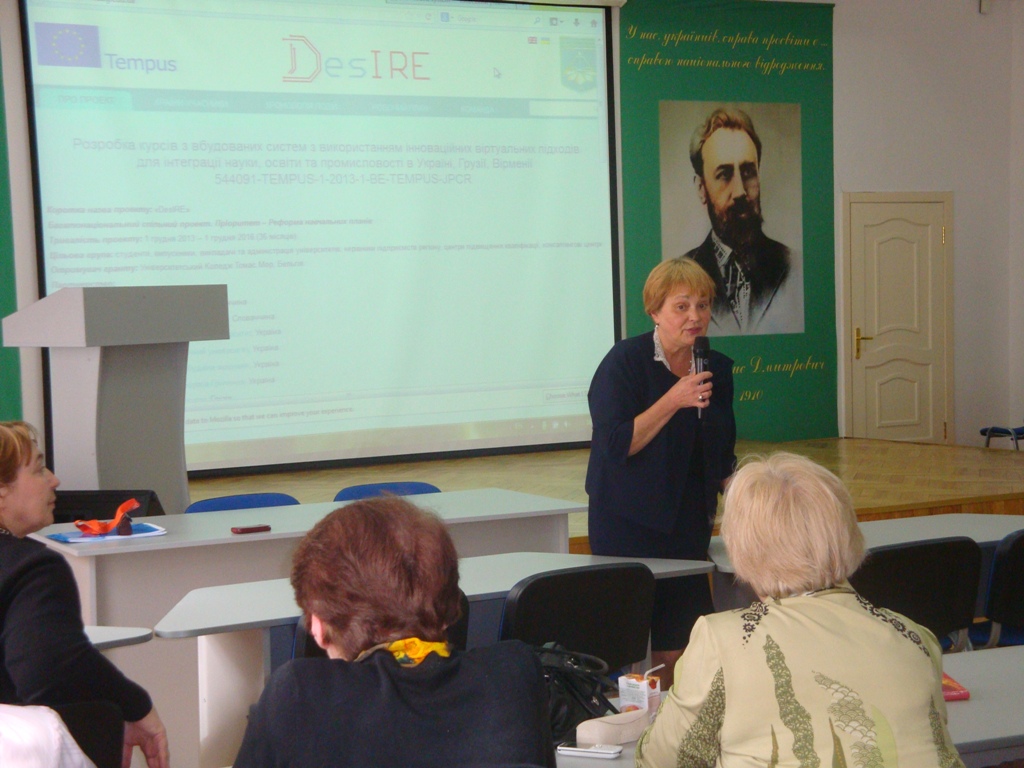 May 13, 2014
Borys Grinchenko Kyiv University
On May 13, 2014 representatives from Kyiv educational institutions had an opportunity to take part in the scientific and practical workshop on DesIRE project. This workshop was organized in the frame of Tempus multinational joint project "Development of Embedded System Courses with implementation of Innovative Virtual approaches for integration of Research, Education and Production in Ukraine, Georgia, Armenia".
Priority – Curriculum reform.
Project Specific Objectives:
- to create practice-oriented curricular and modules in Embedded Systems;
- to create remote laboratories in Embedded System in UA, GE, AM;
- to form the competences necessary for the Labor Market in Embedded Systems.
The aim of the workshop was to present the results of the Work Package 1 to the academics, teachers and students.
Participants of the workshop: representatives from five higher educational institutions from Ukraine, fifty representatives from the secondary educational institutions, scientific and methodological centers, regional departments of education in Kyiv.
Natalia Morze, Vice-rector on IT, Project Coordinator from Borys Grinchenko Kyiv University and representatives from the IT Education Laboratory presented some general information about the project, its aim and objectives.
During the workshop participants had an opportunity to look through the results of questionnaire that was held for students and employees of Kyiv region. Its aim was to find out about the competences of future professionals that are necessary for the labor market in embedded systems.