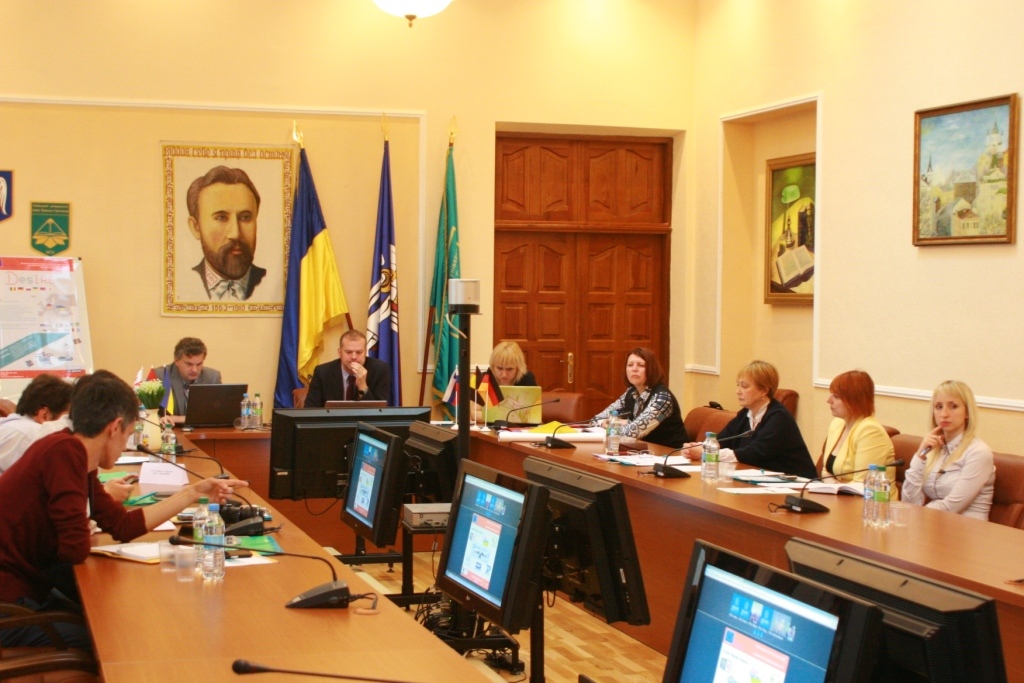 15 May, 2014
Borys Grinchenko Kyiv University
This regional meeting was organized in the frame of Tempus multinational joint project "Development of Embedded System Courses with implementation of Innovative Virtual approaches for integration of Research, Education and Production in Ukraine, Georgia, Armenia".

Participants:
Dirk van Merode, Thomas More University College (Brussels, Belgium)
Project Coordinator from the European community, international coordinator of Research EmSys
Peter Arras, KU Leuven – campus De Nayer
International Relations Officer Division Design & Production (Belgium)
Natalia Morze, Borys Grinchenko Kyiv University (Kyiv, Ukraine)
Vice-rector on ICT, Project Coordinator from our University
Olena Orgel, National Tempus Office in Ukraine
Partners from:
Zaporizhzhya National Technical University
Crimean Engineering and Pedagogical University
Donbass State Engineering Academy
Our partners from Georgia and Armenia had an opportunity to take part in the regional meeting by means of online connection.
The meeting was opened by Dirk van Merode. He welcomed all the participants from Ukraine, Georgia and Armenia and said that despite the difficult situation in Ukraine, he assures that the goals of the project are still the same.
During the meeting all the participants have discussed the results of the WP1, problems that they have faced, license management of PTC Creo and further steps of implementing the project.