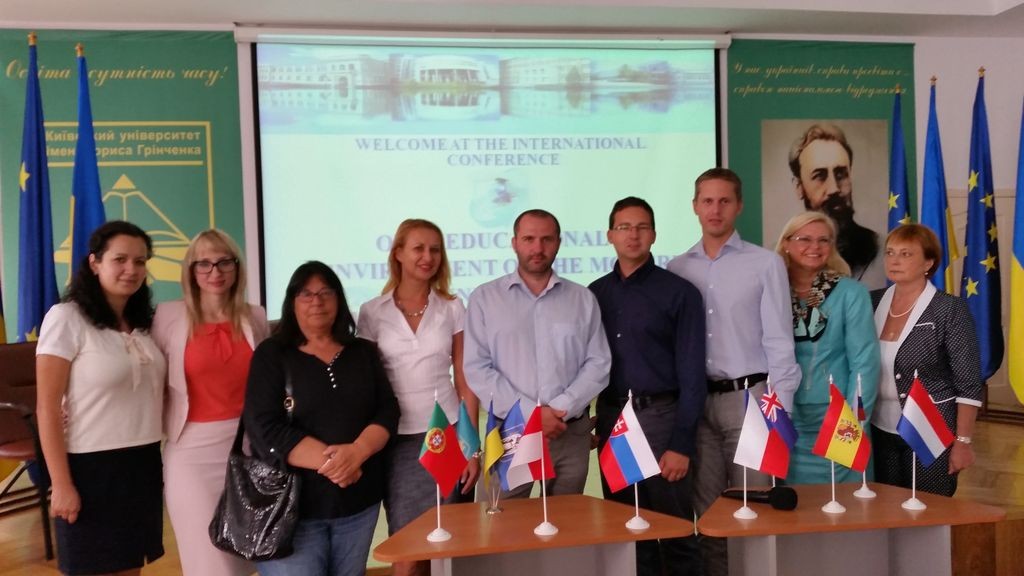 August 20, 2015
Borys Grinchenko Kyiv University
Kyiv, Ukraine
On 20-th August, 2015 Borys Grinchenko Kyiv University hosted an international scientific conference "Open educational environment in a modern university." The project plan «IRNet» (International Research Network for the Study and Development of New Technologies and Methods to Innovative Pedagogy in the Field of ICT, E-learning and Intercultural Competencies) is supported by the Seventh Framework Programme (FP7) of the European Commission in the framework of the Marie Curie actions IRSES (International Research Staff Exchange Scheme).
The representatives of The University of Silesia (Poland), Lusiada University (Portugal) and Constantine the Philosopher University in Nitra (Slovakia) as the project partners and over 150 participants from Vinnitsa, Donetsk, Zaporizhia, Luhansk, Lviv, Mykolaiv, Ternopil, Kherson attended this conference at Borys Grinchenko Kyiv University (Ukraine) which was led by the University project coordinator, professor Natalia Morze, the Vice-rector on ICT of Borys Grinchenko Kyiv University.
The specifics of this conference was provided by its original format since the international scientific community, leading business companies, universities, employers, alumni and students were organized into discussion panels in order to discuss all the topical issues most actively and productively thanks to its moderators and the fact that the conference was streamed live to France and Portugal and it was broadcast on the official Borys Grinchenko Kyiv University YouTube channel.