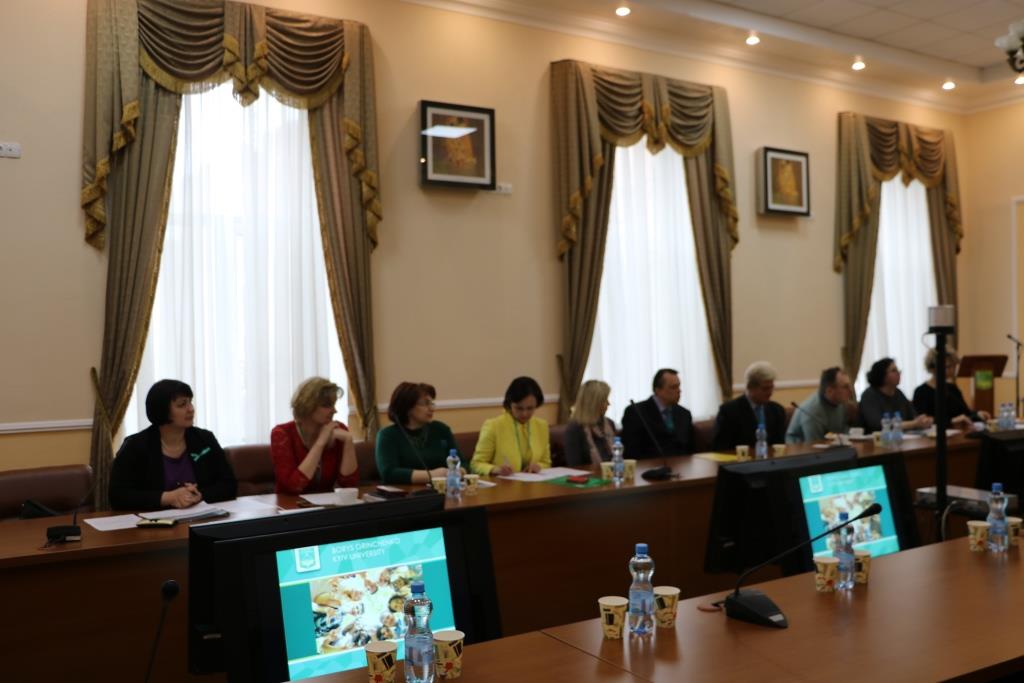 March 31, 2017
m. Kyiv, str. Bulvarno-Kudryavska, 18/2
As part of the agreement on international cooperation with the University of Mykolas Romerisa (Lithuania) Grinchenko University hosted a delegation from Lithuanian university including: the Deputy Dean of the Faculty of Law Professor Snieguole Matuliene, professor from Institution of Educology and social work Irena Zhemaytatyte and assistant professor of Institute of Political Science Gediminas Kazenas.
From the Grinchenko University at the meeting were representatives of the Faculty of Law and International Relations, Faculty of Information Technology and Management, Pedagogical Institute and the Institute of Human Sciences. Moderator of the meeting was the Vice-Rector for research Natalia Vinnikova.
In a warm and friendly atmosphere, participants discussed opportunities for academic exchange of teachers and students, participation in joint research projects under the Erasmus + and Horizon 2020, as well as writing a joint articles in scientometric databases Scopus and Web of Science.