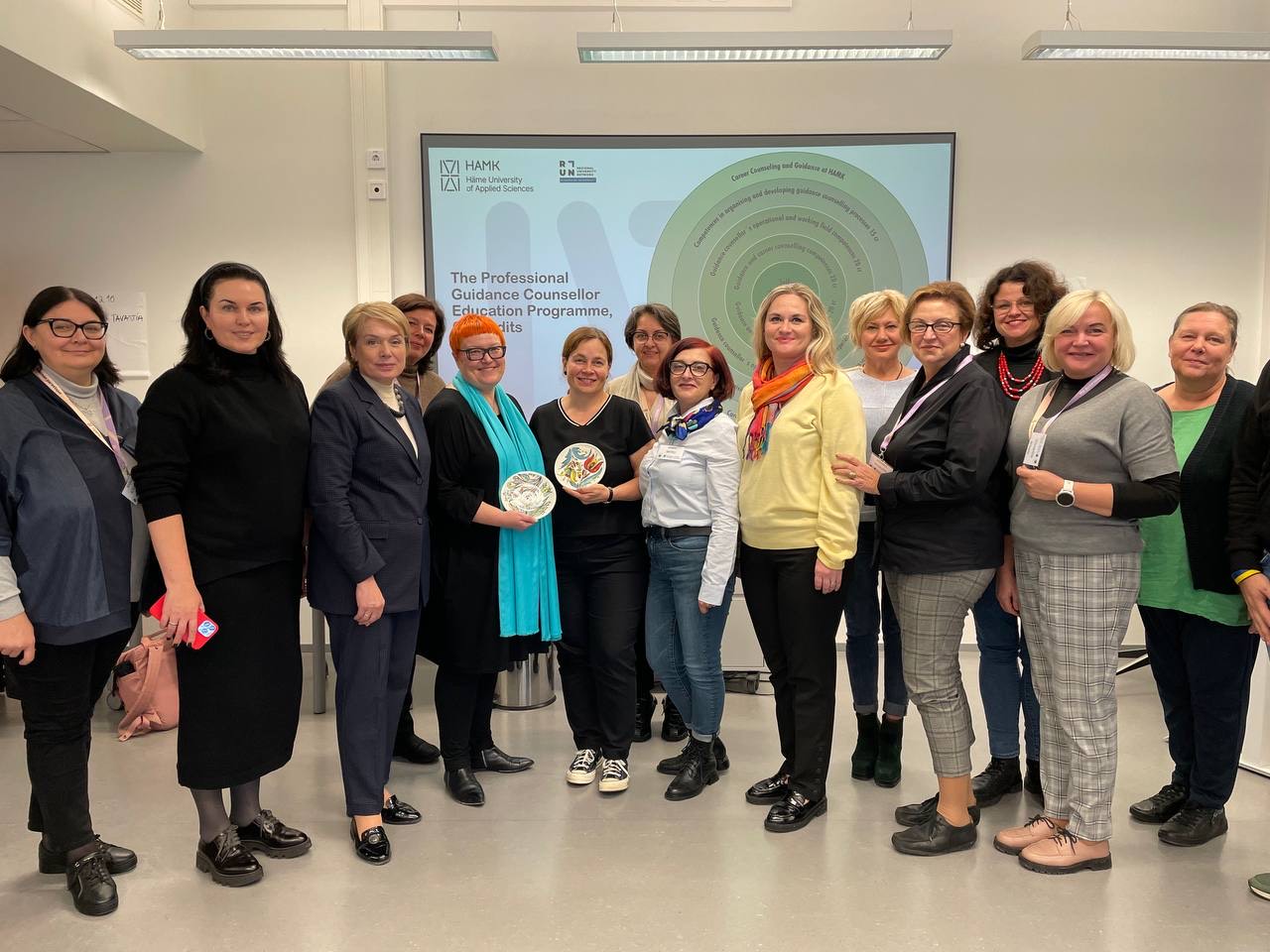 October 11, 2023
Häme University of Applied Sciences (Finland)
The training visit program within the framework of the international project Developing Career Guidance and Counselling Education for Ukraine CARE continues. Researchers from Häme University of Applied Sciences together with researchers from Borys Grinchenko Kyiv University discussed possible research topics in the field of career counselling and professional development.
Ms. Carita Cruz, Senior Researcher at Edu Research Unit, presented international experience in career counselling based on the examples from different countries. Ms. Soili Rinne shared with the participants the main cases of preparing the curriculum of the educational and professional program in career counselling.
Colleagues from the Faculty of Advanced Teacher Training presented their curricula and programs based on an individual approach.
As a result of the third training day of the program, a calendar plan for the development and implementation of an educational and professional program at Borys Grinchenko Kyiv University was prepared.
Materials provided by НДЛ інтернаціоналізації вищої освіти (SRL of Internationalization of Higher Education)