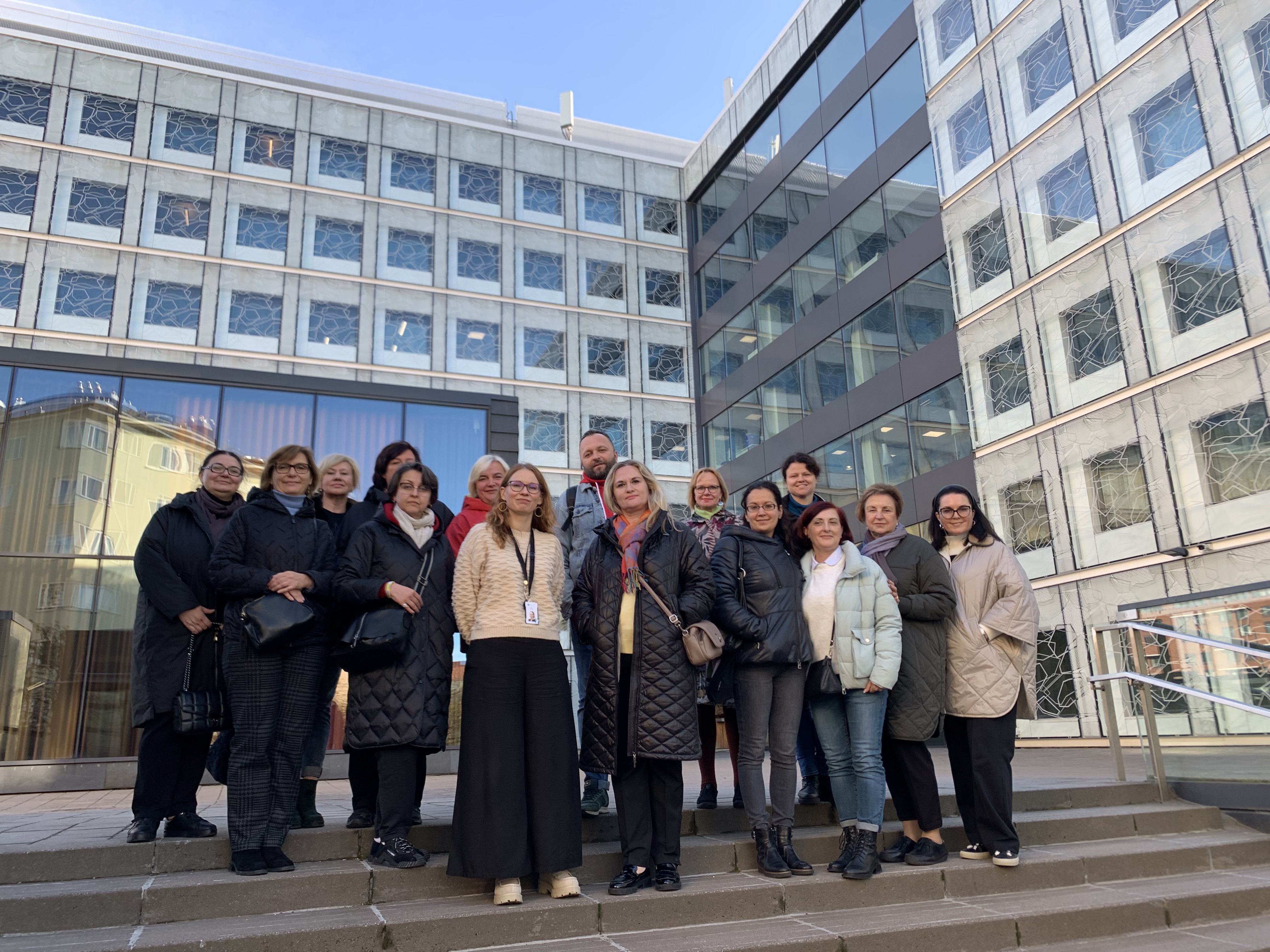 October 13, 2023
Häme University of Applied Sciences (Finland)
The training visit as part of the international CARE project supported by Häme University of Applied Sciences (Finland) is coming to an end.
On October 13, the delegation from Borys Grinchenko Kyiv University visited Helsinki where they had a meeting at the Finnish National Agency for Education. At the agency, the participants of the meeting were presented with the regulatory framework for career counsellor training at the national and regional levels, international opportunities within the Erasmus+ initiative and the academic mobility program. The delegation of our University was also invited to a school for students in grades 7-9, where they presented the special work of a career counsellor at school, who can also act as a tutor and psychologist.
The delegation of Borys Grinchenko Kyiv University is returning to Ukraine with the elaborated materials developed for the development of an educational and professional program in career counselling at the University.
We thank the Finnish side for a rich and informative program, and the Finnish people and government for the support that all Ukrainians feel!
Materials provided by НДЛ інтернаціоналізації вищої освіти (SRL of Internationalization of Higher Education)