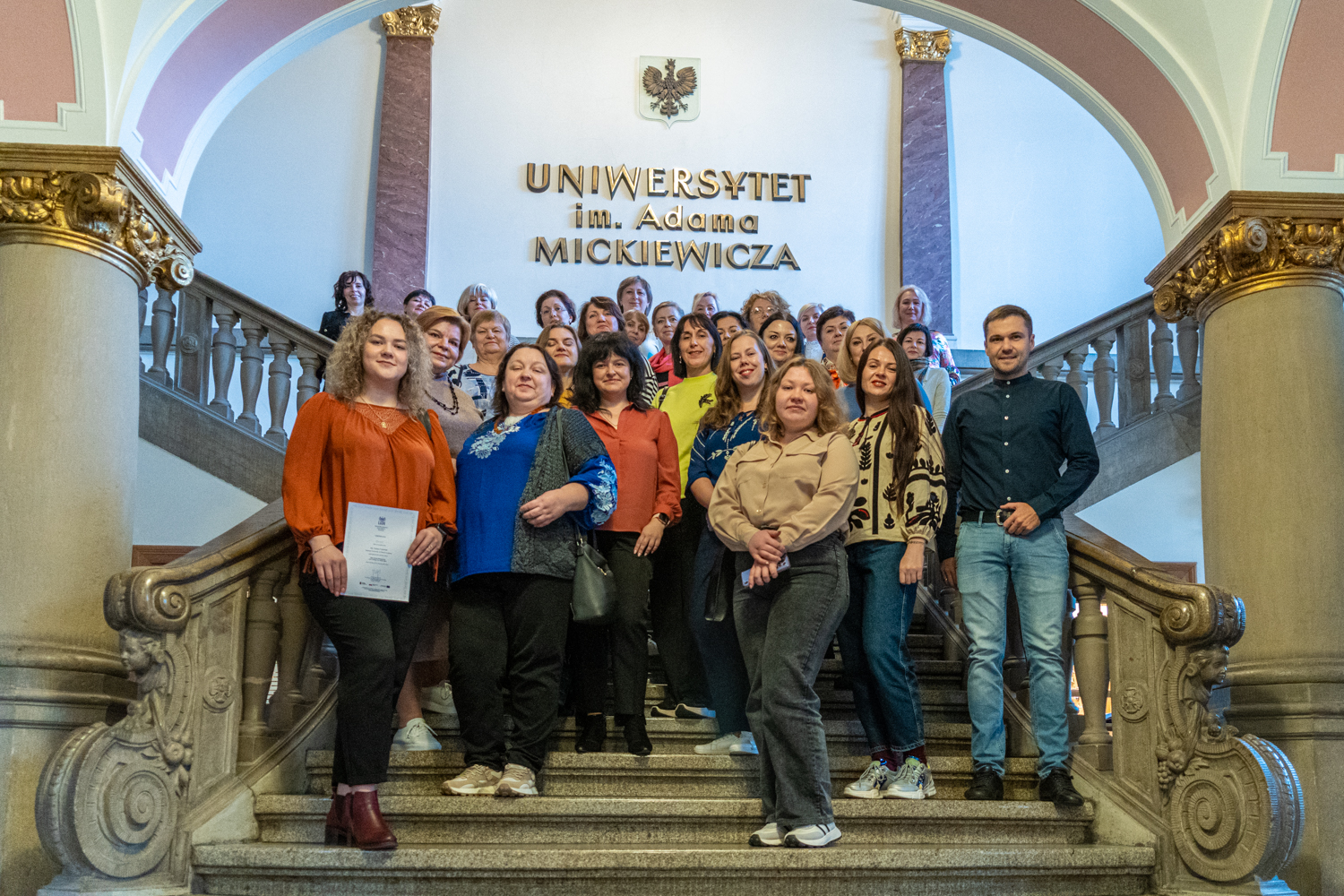 October 22 – 28, 2023
Borys Grinchenko Kyiv University
From 22 to 28 October 2023, Ilona Tryhub, Head of the Postgraduate School, Doctoral School - Head of the Doctoral School at Borys Grinchenko Kyiv University, PhD in Pedagogy, took part in the work of International Summer School "Educational Management and Creating New Study Offer" at Adam Mickiewicz University (Poznan, Poland). Within the framework of the project "UNIWERSYTET JUTRA II - POWR.03.05.00-00-Z303/18", the school once again brought together participants from 27 Ukrainian higher education institutions whose professional activities are related to the organisation and coordination of training of higher education students.
The programme of the International Summer School outlined the possibilities of creating joint Polish-Ukrainian educational programmes (guest lectures, student exchange programmes, full cycles of study, etc.); analysed the legal conditions for creating new educational programmes between Polish and Ukrainian universities. The school participants were presented with the specifics of the professional responsibilities of the university administration, the activities of the student offices of the faculties, and the university's student service system (USOS).
The participants had the opportunity to talk to the Vice-Rectors of Adam Mickiewicz University, Deans and their deputies; attend lectures at the Welcome Centre, as well as guest meetings at the Faculties of History, Biology, Political Science and Journalism, Mathematics and Computer Science, round tables with the lecturers of the Faculties of Psychology and Cognitive Sciences, Polish and Classical Philology.
We are grateful to Adam Mickiewicz University for professional development opportunities for the staff and internships for the students of Borys Grinchenko Kyiv University!
Materials provided by Докторська школа (Doctoral School)