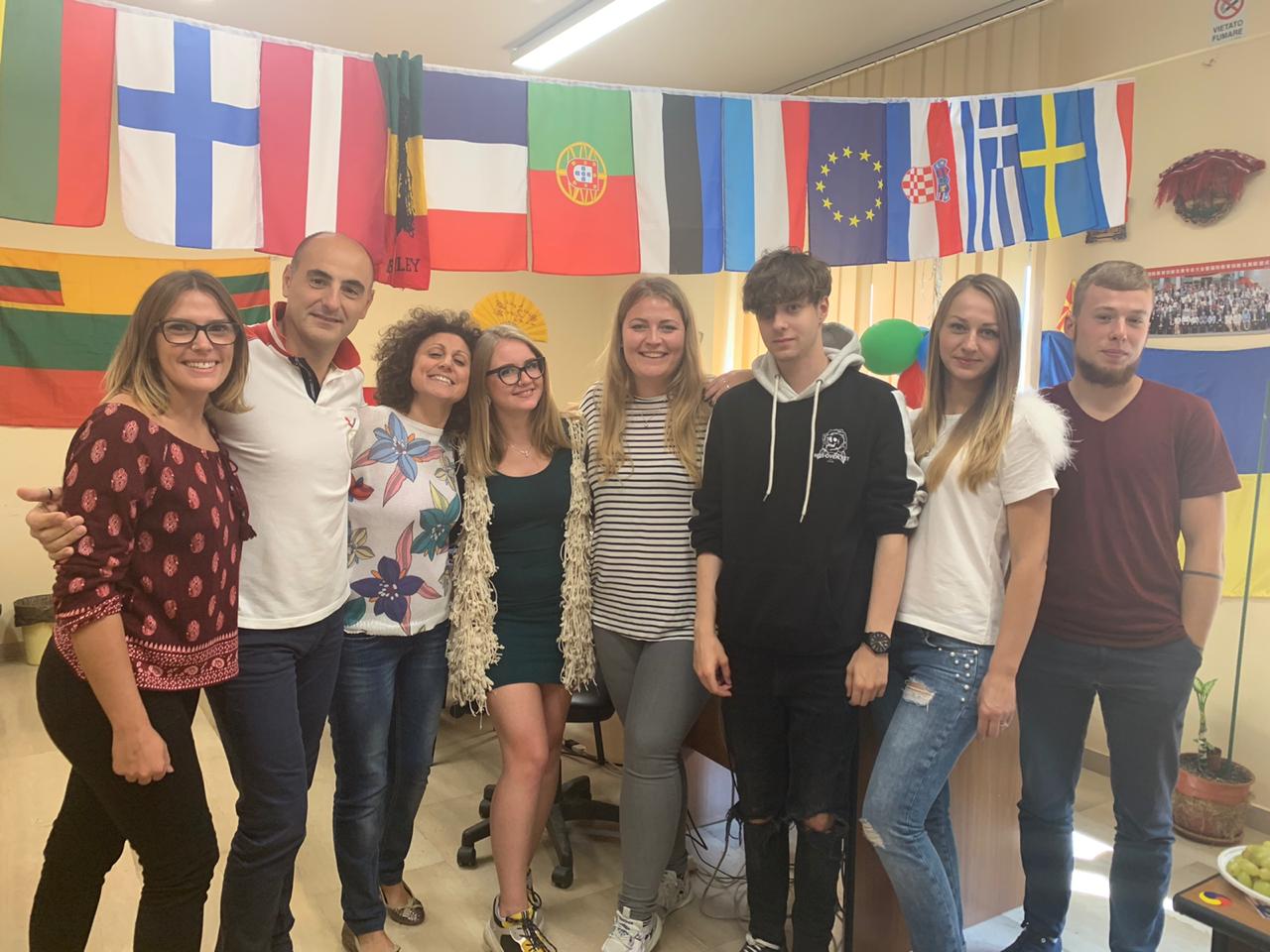 15 May, 2019 – 14 May, 2020
University of Foggia (Italy)
From 15 May, 2019 till 14 May, 2020, a lecturer of the Department of Romance Philology and Comparative and Typological Linguistics, Institute of Philology, the 4th year postgraduate student A. Kopytina had been doing a research training program under the Erasmus + program at the University of Foggia (Italy).
Doing this program at the International Office of the University of Foggia (Universita` degli Studi di Foggia), the postgraduate student managed not only to experience the benefits of academic mobility, but also to find out more about various aspects of the organizational process. Working at the International Office, Anastasiia got acquainted with the peculiarities of the educational process not only at the University of Foggia, but also with the peculiar features of Spanish, Turkish and Polish universities, whose students make up the largest percentage of Erasmus students at the University of Foggia. Daily cooperation with representatives from different countries, cultures and religions actively influenced the process of sorting out daily work issues.
Everyday training of French and English while working with international students was very essential for A. Kopytina as a philologist. The opportunities to combine work in the department with educational and research activities turned out to be extremely valuable. This training program at the University of Foggia enabled collection of the materials needed for the experimental part of the dissertation research, which would be impossible without expanding international contacts. Also, in the frames of the internship a research article was published in the professional publication of Ukraine.